Joined

Jun 2, 2008
Messages

208
Here are the photos of the process of A2 steel die cutting of Cape Buffalo. Utility wax moistures with saliva is used for checking image.
The first drawing is done with needle.
Taking material with rounded chisel.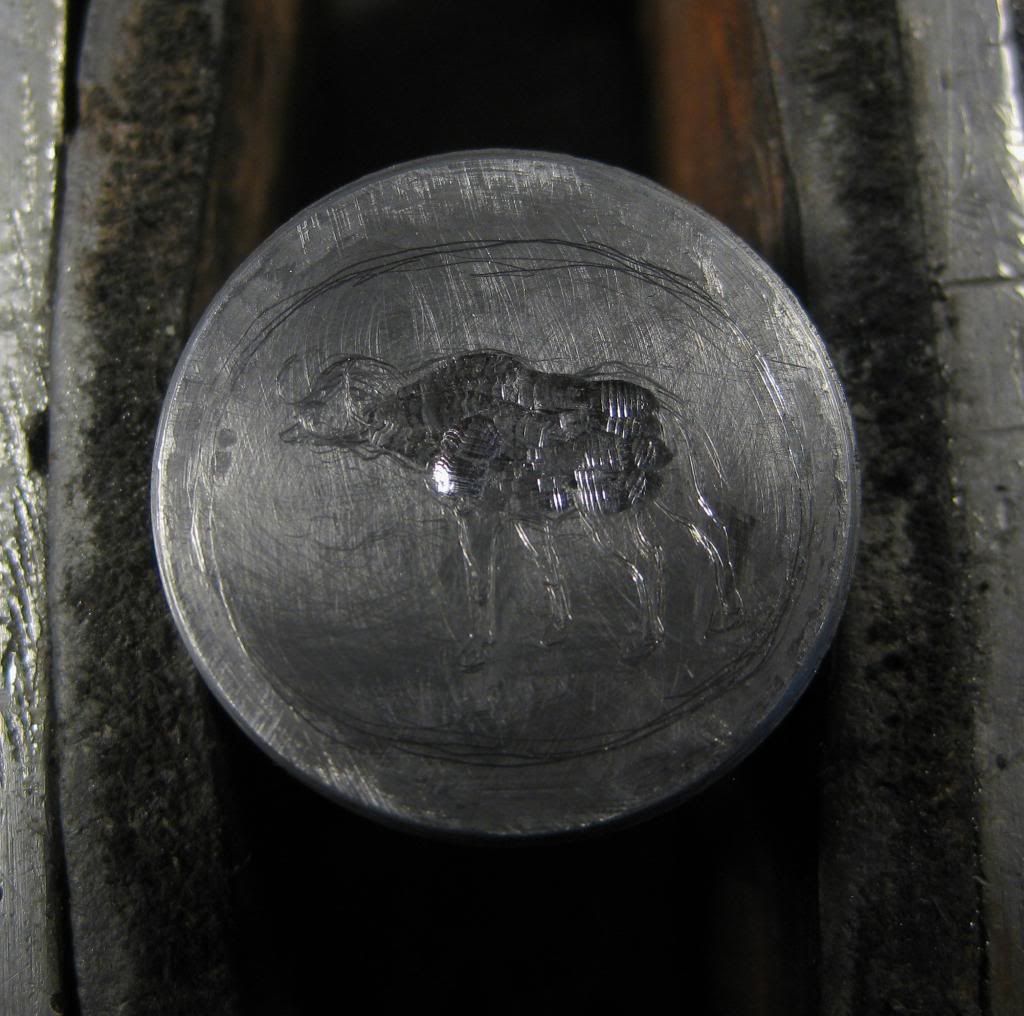 Burs and micromotor for modeling: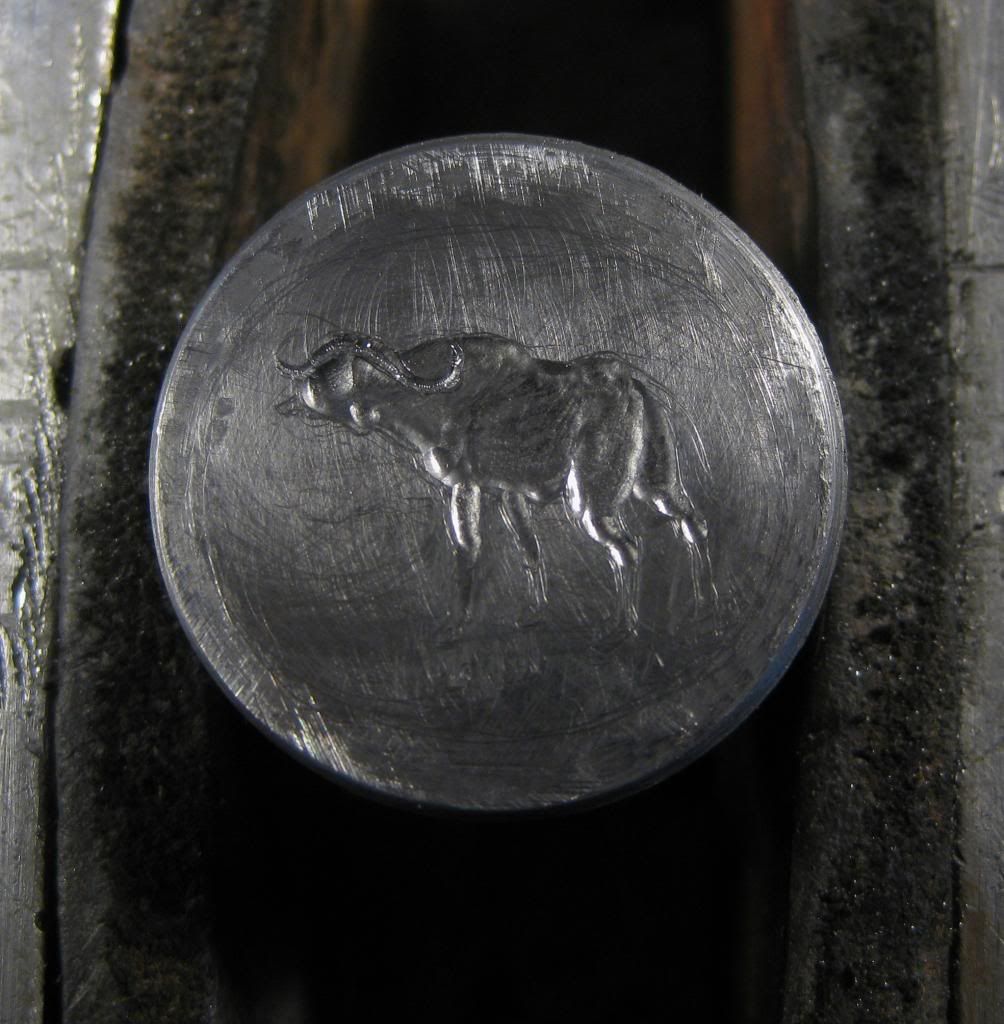 Utility wax test.
more details
Test stamping in Sterling: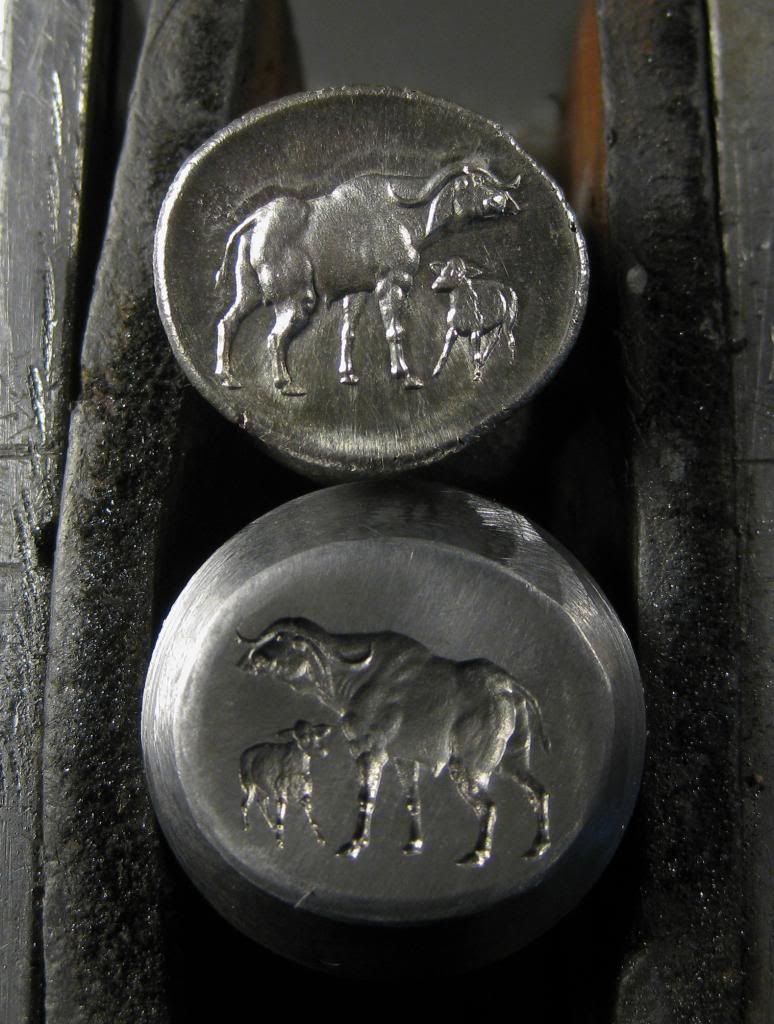 Final strike. The die is etched with Nitric acid for softened details.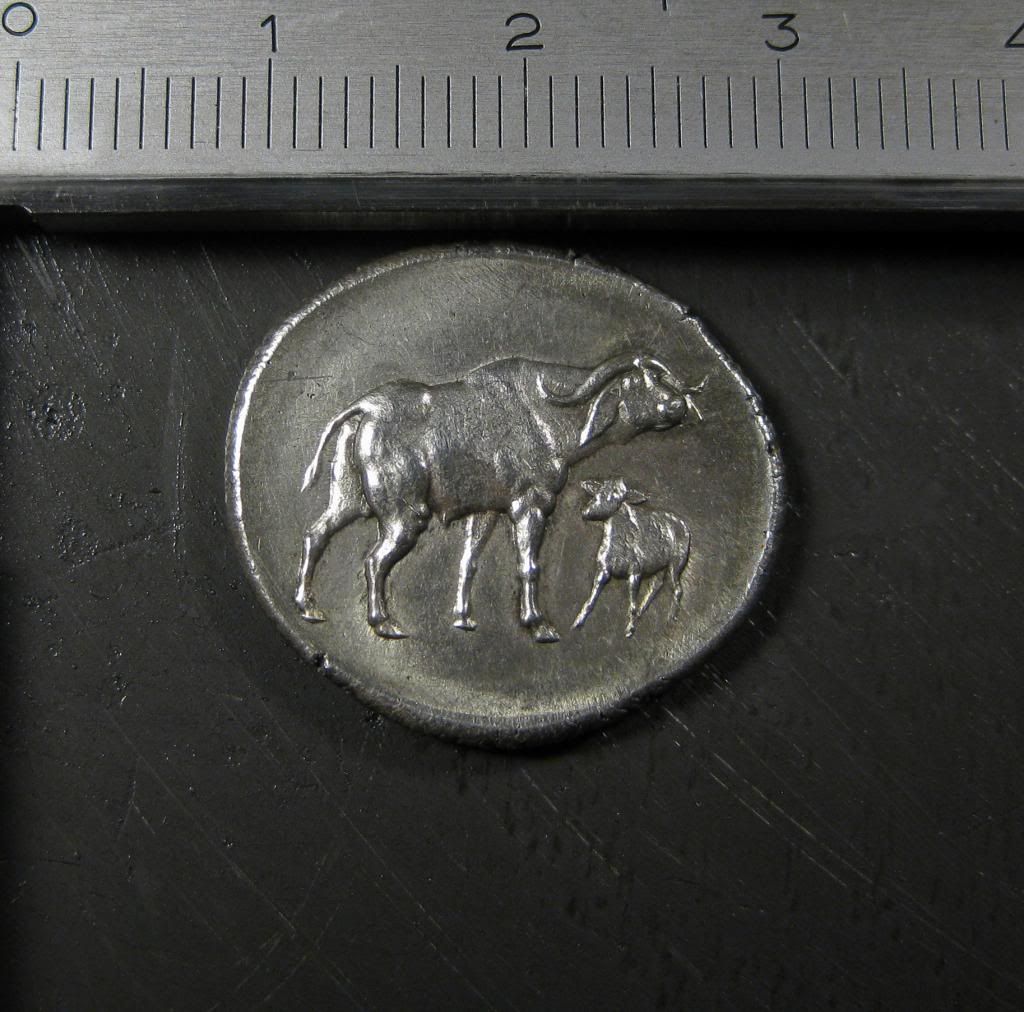 http://s1137.photobucket.com/user/paulius1/media/IMG_7260_zps748e37fe.jpg.html?sort=3&o=0
Scale is metric.
Die is ready for heat treating.