Joined

Feb 7, 2007
Messages

1,273
Location
I posted this on the Lindsay forum, and Steve suggested I put it up here also, here it is:
This is an application of "Inductive Layout". An ancient method of laying out scrolls I rediscovered while traveling the middle east and southern europe.
It utilizes a repeating frame, a hexagon, a " Tessellation"...
I hope it expands your ideas of how to fill an area.
1. First we lay out a hexagonal pattern to fill most of the space.
2. Next we draw in the ovals to size the scrolls, using the hexagon as a frame.
3. Then we draw in the scrolls, hanging them on the frame.
4. Then we cut the scrolls.
5.Then we finish shading them.
" Hang it higher, up there, higher, that would be the hippest"- Jerry Garcia
1.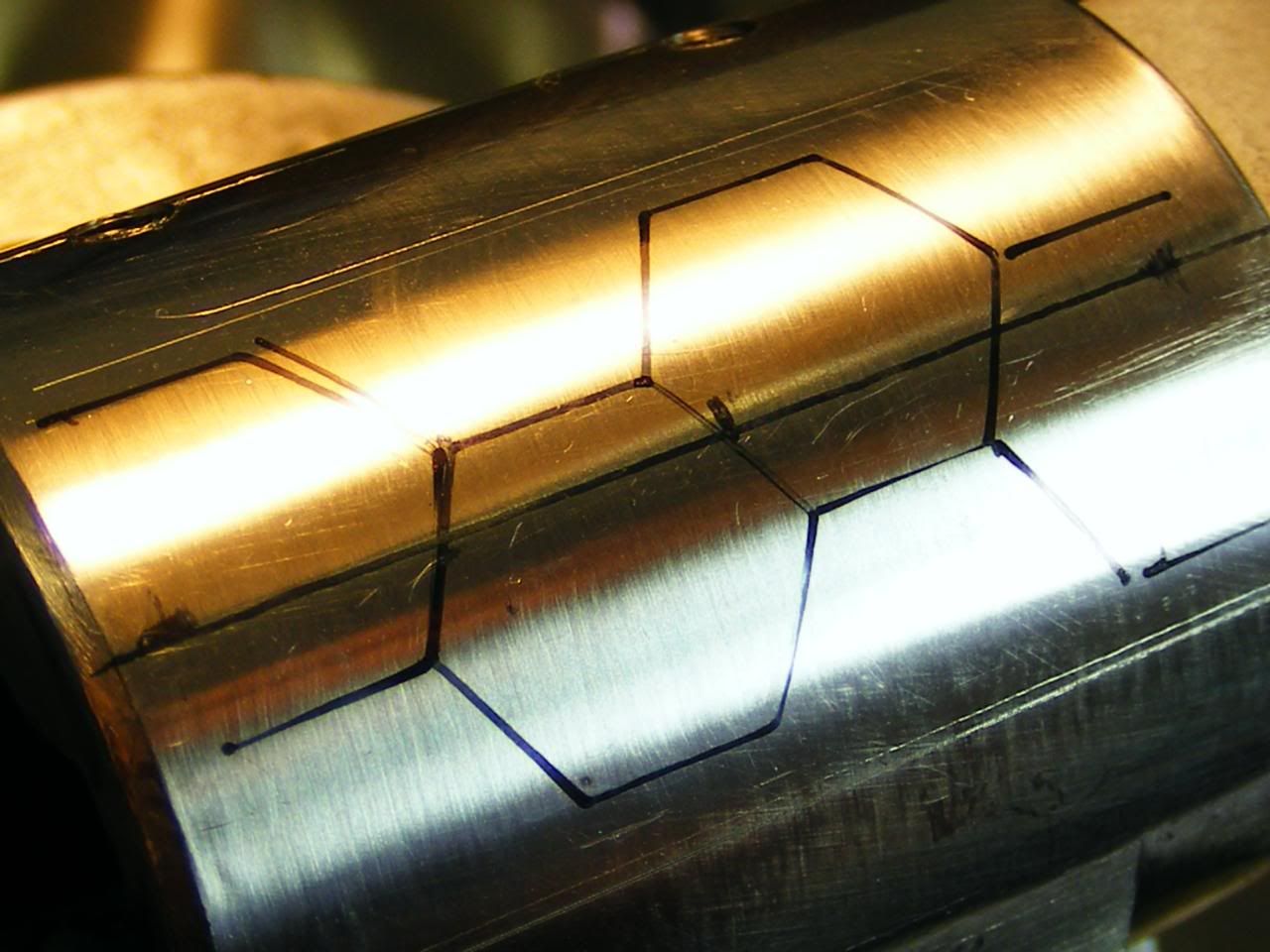 2.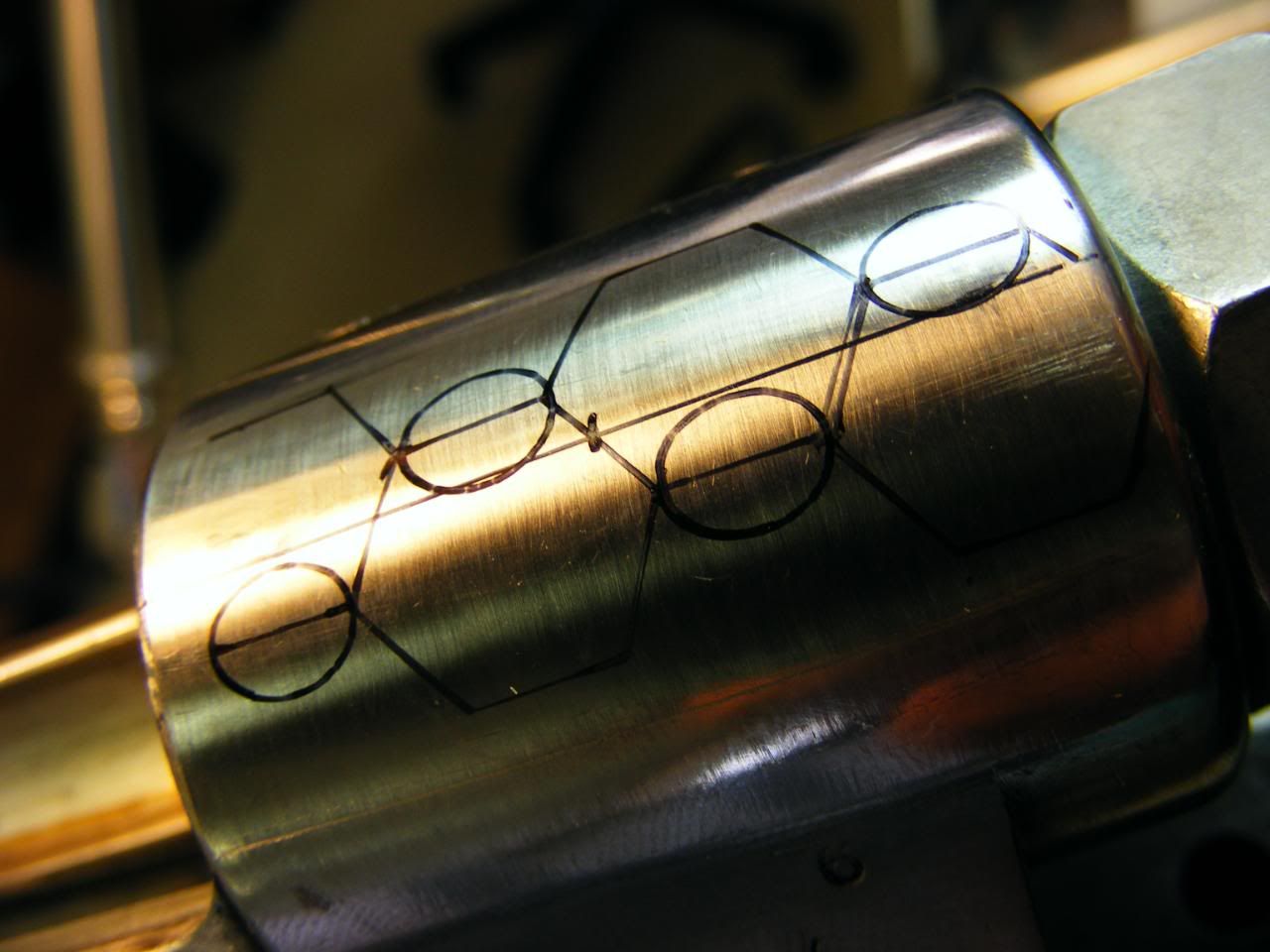 3.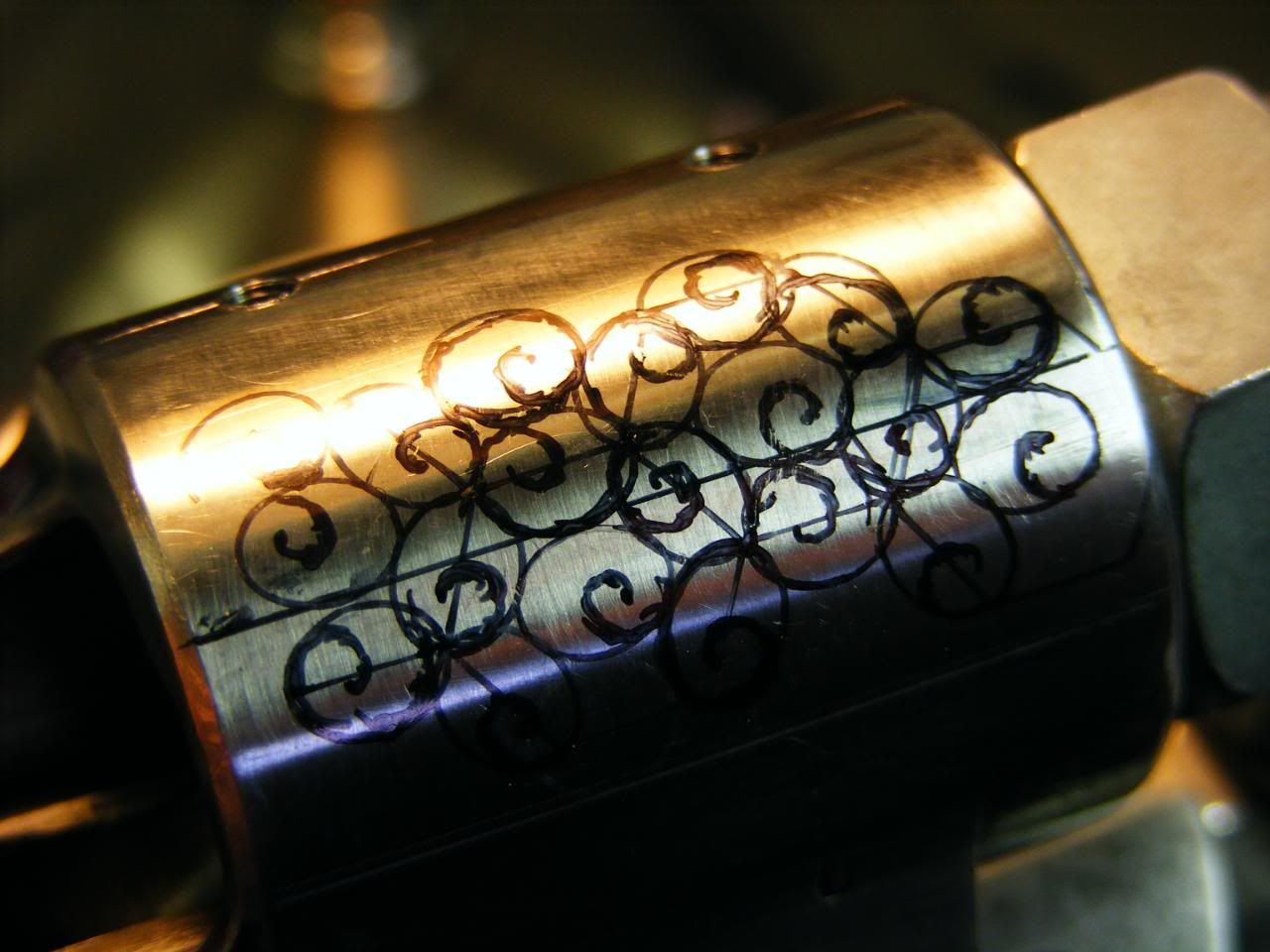 4.
5.